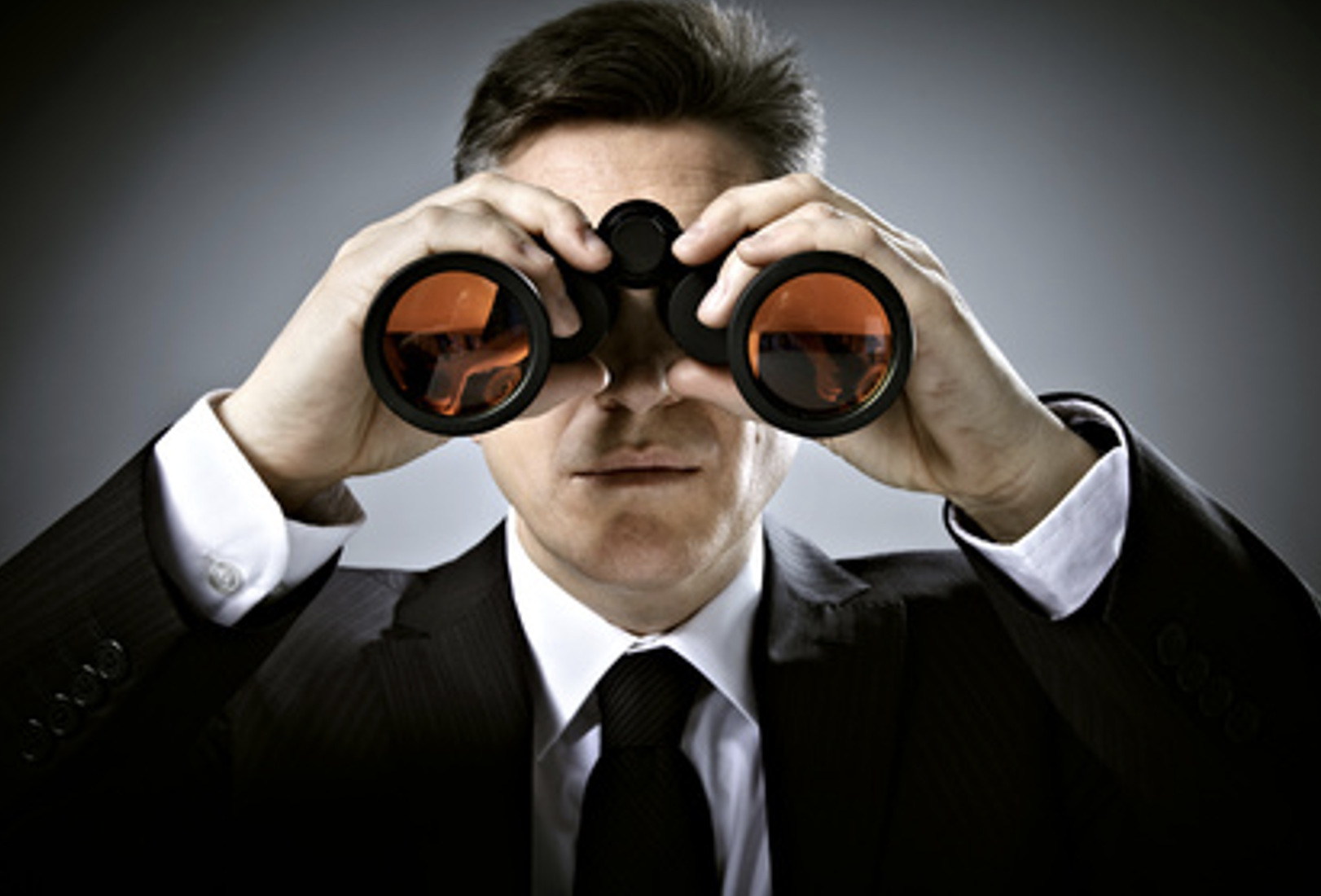 Of the 30.7 million businesses in America with fewer than 500 employees, approximately one-third plan to sell or close their businesses over the next 10-15 years, most to fund their retirement. With the arrival of the COVID pandemic, that one-third figure is probably far higher today.
Experts claim that nearly 80 percent of these business owners plan to fund 60 to 100 percent of their retirement by selling their business.
But they are blinded to one damaging risk factor.
Forty-eight percent of those who want to sell have no exit plan, explains Small Business Trends in a February 2018 article, "48% of Business Owners Who Want to Sell Have No Exit Strategy."
Of the remaining, it is estimated only half put a strategy in place, and the other half are working on a plan.
Where do you stand as a small business owner?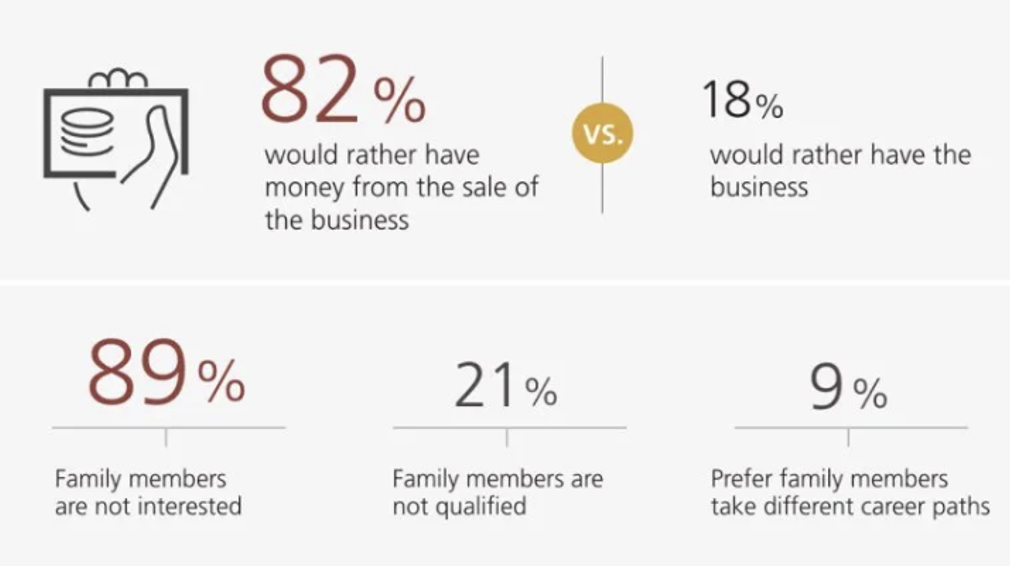 Small Business Trends, 2/18/2020
Don't Underestimate the Urgency
You're always busy running your business. Who has the time for advanced planning? However, without an exit plan, you risk losing or devaluing what may be your largest asset.
And it's worse than that. Business owners are blindsided by a lack of knowledge: some 75 percent of owners believe they can sell their business in a year or less, cites Small Business Trends. Worse yet, 58 percent have never had their business formally appraised.
Selling closely held businesses can affect the 58.9 million people employed by them, which makes up 47.5 percent of the country's total employee workforce, cites Fundera.
As I write, more than 52 million people are out of work, and small business represents 99.9 percent of all business in America. This situation is an alarm for economic foreboding.
In a recent article in Forbes, contributing writer Brent Beshore rang the alarm:
"We are in the beginning of a transition within the American economy where more than half of all businesses with employees will need to sell, restructure, or close their doors. The numbers are finite and inescapable. Mortality is a real thing. Liquidity issues and estate taxes don't take care of themselves. Without a plan, the likely result is a legacy of chaos and confusion.
Whether begrudgingly or willingly, every Baby Boomer owner must confront this question: What will my company look like without me involved, and what process needs to take place to ensure my family's financial health and the company's prosperous future?"
Business Exit Planning Process
Exit planning creates and executes a strategy to enable owners to leave their business interests in their own time and on their own terms.
An established process with a written roadmap, exit planning involves a team of professionals, led by an exit planning advisor who guides the owner to results he or she seeks. Experts say you should begin planning for your exit the day you open.
But one day, you know you're ready. You want something different out of life, less stressful, perhaps, more meaningful. You simply want to stop grinding it out every day.
Even if selling your business seems a long way off, at some point, every business owner faces a causative factor such as retirement, health issues, premature death, or loss of a critical partner.
Exit planning may take as little as six months to as many as five years to adequately plan and implement an exit strategy. On average, prepare to invest several years to do it right.
You need the right people and systems in place for a smooth transition. Your selling price may depend on keeping your core success team in place. And, naturally, solid financials are essential to attract a viable buyer.
We often see a purchase price calculated on an earn-out formula requiring the owner to stay on for a few years. If the business can run without you, it will be more valuable to a buyer.
Four Steps and the Questions to Ask Yourself 
*
Exit Objectives
Have you determined your primary planning objectives in leaving the business, such as:
Is the business ready to sell?  Is the market right?
Your desired departure date?
The income you need to achieve financial security?
To whom do you sell or leave the business?
How is a buyer going to value my business?
How you plan to treat valued employees once you exit?
Valuation and Cash Flow
It's important to understand how businesses in your industry value themselves and determine price.
Do you know what your business is worth?
Do you know what the business's future cash flow is likely to be after you leave it?
How do buyers determine price in your industry?
Enhancing Business Value
Know how to find hidden business value; account for it in the plan.
Do you know how to increase the value of your ownership interest?
Do you know where the hidden value is in your company?
Do you know how to pull value out of the business before the sale?
Sale or Transfer to Third Parties
Who should be on your team when you sell?
Is your buyer a strategic or financial buyer? Employees or family members?
Can your business survive without you or a key customer?
Are you willing to stay on?
What are the deal breakers?
Would you consider alternatives to an outright sale?
*Some questions are drawn from Entrepreneur Magazine, March 6, 2013, "10 Questions to Ask Before Selling Your Business," by Lisa Girard.
Open Your Eyes
Even if you do not have an exit strategy yet, here's what you can do right now to put yourself in an improved position—four main steps will help you get started.
Improve Your Financials
Analyze Your Market
Improve Your Operations
Determine Your Business Worth
***
If you're ready to do a business exit plan, contact us.
We'll do the worry and work, so you don't have to.
To protecting your well-being at work and in life,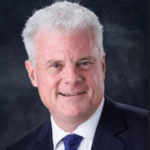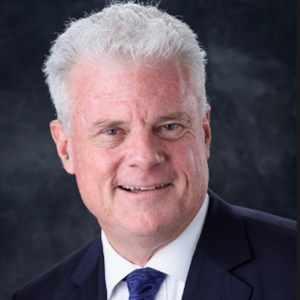 Joe
Joseph E. Henehan, president and chief executive officer
The Henehan Company